The Story of a photographer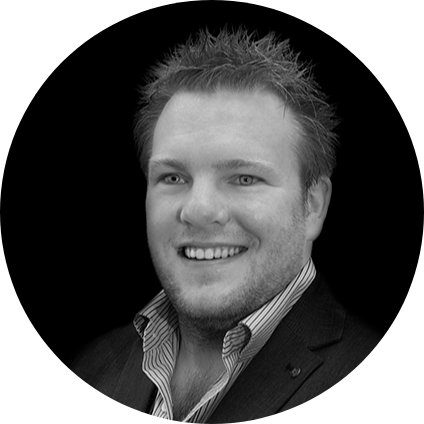 Photography has been a part of me for as long as I can remember. I still recall buying my first Nikon camera when I was but a boy, and since then the fascination never really stopped.
I've started my portrait photographer career quite late in life, spending the best part of a decade as a scientist in the health care setting. I had to look deep inside to find what I wanted to be – a professional photographer, this as with many things took blood sweat and tears to turn into a full time job. In fact, calling it a job is a disservice, I love what I do and I can only wish I could do more of it.
To me photography is about people, its the art of capturing the intimate relationships between subjects, their emotions and reactions. We're unpredictable and can convey an immense range of expressions every day, and that's precisely what I strive to capture as a photographer.
​Because people are my main focus, that naturally led me into covering weddings. I love the intimacy of weddings, with emotions running high its important to capture these fleeting expressions to help tell their story. By knowing when these moments will occur I'm able to capture these unique moments in a candid way. All of their expressions are genuine and true to their character, why pose when you can have the real thing?
Its long been said that the eyes are a portal to the soul, being able to peer in and take a snapshot during a moment of great happiness is a joy to behold. Not all experiences are ones of joy, but the eyes tell their story and its up to us to read it.
I pride myself in making sure my clients and my couples are 100% happy with the service they get. One of the perks of using a freelance portrait or wedding photographer like myself rather than an agency is that I can commit myself to each client like no company can. So rest assured that your photos are getting a personal treatment like no other.
For me, photography is a privilege and a personal service like no other;
​I've established myself as a portrait, wedding and commercial photographer based in Liverpool UK, travelling nationwide and around Europe, wherever photography takes me.
Have a look at my portfolio, and please don't hesitate in contacting me to discuss your event or photo-shoot plans.
All you need is love….
At least that's what John Lennon thought. If you've chosen to tie the knot and celebrate in style, you may choose to have an engagement / pre-wedding photo-shoot.
Before stepping one-foot in front of the camera we'll sit down for an informal chat which is an essential part of every package I offer. For you, this is an opportunity to discuss your hopes and fears regarding your photography, ask any questions you may have and find out a little more about me in person. For me, its an opportunity to learn your likes and dislikes, answer any questions you may have, and help remove worries about being photographed.
The primary purpose of the engagement / pre-wedding photo-shoot is to help you relax in front of the camera and become comfortable working with me to achieve your dream images. You'll leave the day with some fantastic photos. Most importantly, any lingering concerns and worries will have evaporated during a fun-filled few hours.
From here and until your wedding day, I will be in regular contact, answering any questions you may have.
Your wedding day will be an intimate, emotionally charged journey. Full of love, happiness and magic, and as your photographer, I could not be happier to share it with you.
Personal Projects
Away from my first love of wedding photography, cycling comes a close second. I'm both an amateur cyclist and advocate for eating healthy and taking meaningful exercise. I love to capture the electricity in the air prior to the start of a race. Project work is a way for me to occasionally step away from wedding photography and try something new and different. This is a way for me to step out of my comfort zone, to challenge myself as a photographer and keep learning.